Over the past few months things have been expanding here at Protek. With warehousing space more than doubled increasing our capacity for retail and industrial products. We endeavour to despatch our customer's order as quickly as possible and the increased storage space means we will continue to hold good stocks of all products.
New products have been taken on this year with the Restol and Horva ranges and with a continuing commitment to be at the forefront of colour technology; things couldn't be brighter. Along with Protek's keen customer focus that enables us to supply our products to nearly all sectors of the market, the ethos is clear.
"We are a family run company who recognises the pressures of modern business; we are committed to forming partnerships with our customers and suppliers that will be beneficial to all. We feel it is important to be ahead of the game and plan for the future" says company director Harriet Farquhar.
With a firm base in our traditional industrial market; supplying fencing and shed manufacturers with water-based wood treatments. We have expanded successfully into the retail sector, a move that has made us end-user focused and dedicated followers of fashion, gone are the days when you could have any colour, as long as it was brown!
We are currently recruiting for more sales staff with the aim of increasing the number of local stockists; we would be interested in hearing from our customers who they think would be suitable in their area to stock the Protek range. This e-mail address is being protected from spambots. You need JavaScript enabled to view it
We have enjoyed a most beautiful dry autumn full of colour, with clear skies and stunning sunsets. This favourite time of year sees food harvested, fields ploughed, apples picked and gone for pressing to make the local cider. The breath-taking variety of colour on show from the Somerset beech hedges turning their beautiful green leaves first gold to copper then russet and the bright red berries in our gardens and hedgerows. So we need to look no further than outside our door for inspiration. From the Shed and Fence range the rich natural colours of Gold, Russet, Cedar and Dark Green reflect nature's mood. Applied to garden fences they will enhance and reflect this glorious season.
We have been over-whelmed with the number of beautiful, clever and diverse entries in this year's Win with Wood competition. So much so we thought we would let you have a sneaky-peak at some of the entries before judging.
The winner will receive a Cotswold 5ft wooden bench from Hutton Garden and Landscaping Products (RRP £325.00), plus free tins of Protek Royal Superior Wood Finish worth £115.00 along with a selection of garden goodies.
One lucky runner up will receive a prize of an attractive Worthing hanging bird table donated by Hutton Garden Products.
Watch this space; we will be announcing the winners soon…..
Protek again exhibited their comprehensive retail woodcare range they manufacture at GLEE, the garden and leisure industry exhibition this September. This year a new merchandising stand solution displays Protek's wood stain garden care range; from the Royal Exterior range annually featured in ITV's "Love Your Garden" with Alan Titchmarsh, to their unique Stable Coat and water-based Wood Preserver products. Merchandiser POS material adorns the display showing how the ranges can be confidently and easily sold in-store. Protek's can now offer further consumer support with a new series of 'makeover advice' videos which brings the beauty of their products to life. You can view the latest video at YouTube https://www.youtube.com/watch?v=I3AVsKvfj4g.
A new product for the upcoming season Protek exhibited HORVA ANTI-SLIP for decking; a ready-to-use product for decking and timber terraces. Invisible microbeads give Horva ANTISLIP an anti-slip layer, making a deck or timber terrace a lot safer.
Director Ben Thornborough explained; "we've been supplying water based wood finishes for 30 years and now we have extended our range by adding Restol oil based finishes the newest of which is the Horva Anti Slip for decking."
"Our Wood Preserver is proving a good seller as it conforms to all of the latest regulations, as is our Stable Coat which has been developed in conjunction with the racehorse trainer Paul Nichols."
Protek Stable Coat is used to water-proof and protect pressure treated buildings and is increasing in popularity. It is suitable to use on all types of animal housing and garden sheds, its value for money and great coverage has seen its popularity rise as a fence paint. Stable Coat is available in 5 litres and the popular 25 litres, making it the ideal product for the equestrian and agricultural sectors.
Treat your timber planters with some colour before planting your spring bulbs this autumn.
See Protek Royal Exterior and Restol Wood Oil in Anthracite Grey applied to Hutton planters in our new "how to" series of short films. This first short demonstrates the difference between our water-based and oil-based products, the ease of use and their beautiful final finish. Both products will ensure your planters are weatherproofed for many years to come.
Look out for the other films in the series available on YouTube:
The Great British Bake Off
As summer turns to autumn, many of us relax in the company of Mary, Paul, Mel and Sue, for what may be the last time, to enjoy the successes and failures that make the Great British Bake Off. The large marque that is transformed into a quintessentially English kitchen is the inspiration for this month's colours. Use some of our beautiful Royal Superior pastel shades inside your home to upcycle furniture and create a pop of colour. Team the hugely popular Eggshell Blue with glamourous French Lilac, soft Lemon Yellow or retro Spring Green to create a quirky finish. All colours these colours can be seen on the kitchen furniture in this year's Great British Bake Off.
Why not use Protek Royal Superior to decorate your home interiors and add that vintage vibe to remind you of happy summer days.
Wow what an inspiring, colourful Olympic Games we have just witnessed. It would have been easy to pick the red white and blue of the magnificent Team GB in their relentless gold rush as the inspiration for the month's colours. Instead we have gone with the blue, green yellow and orange that was the backdrop to the games.
The visual identity of the Rio 2016 Games was inspired by the harmonic diversity and contagious energy of Brazil's people and Rio de Janeiro's exuberant nature. The opening ceremony was a celebration of nature and sustainability, values we also hold dear here at Protek. The colours looked fabulous against Brazil's tropical plants that festooned the podiums; something we saw a lot of! #beinspired
Don't forget to get your entries in by the closing date of Friday 30th September 2016 for this year's win with wood competition for a chance to win prizes worth over £400.00.
Entries can be anything from a piece of art, front door, wooden furniture and summerhouse, anything that has been coloured and protected using Protek wood stains.
FIRST PRIZE – A Cotswold 5ft wooden bench from Hutton Garden and Landscaping Products RRP £325.00 plus free tins of Protek Royal Superior Wood Finish worth £115.00 and a selection of garden goodies.
A lucky runner up will receive a prize of an attractive Worthing hanging bird table donated by Hutton Garden Products. A discount voucher for the Protek Wood Stain online store will also be awarded to all competition entrants.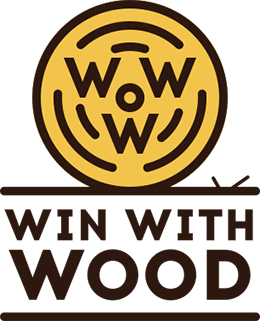 Photos should be taken at 300dpi and as high a quality as possible. Please send your entrants to This e-mail address is being protected from spambots. You need JavaScript enabled to view it or through our website.
For terms and conditions plus full entry details please visit our
Win with Wood
page.
Good luck, we can't wait to see more amazing transformations.
We constantly review and monitor the colours that we sell at Protek to look at current tastes and trends. Comparing our top ten bestselling colours with last year the mover and shakers are;
2.5 Litre Royal Exterior – Cornish Cream has taken top spot swopping places with Sage Leaf. Mendip Mist and Silver Grey have both moved up 2 places while Black has dropped from 6th to 9th place.
5 Litre Royal Exterior – Golden Oak is the big mover this year moving from 5th all the way to the No. 1 bestselling. Surprisingly Mendip Mist was in 3rd last year has dropped out of the top ten for the first time. Spring Green and Snow have now moved up into the top ten.
1 Litre Wood Stain & Protector – Ebony is the colour with all the moves, going from 10th last year to 4th spot while; Parsonage Cream has dropped from 2nd to 5th. Silver Fir and Lilac are out of the top ten replaced by the trendy modern tones of Gun Metal Grey and Grass Green.
5 Litre Wood Stain & Protector – For the first time Spruce has gone from the bestselling list with Lilac just missing out. There is a new appearance for the cool and contemporary shades of Silver Fir and Sky Grey Blue.
2.5 Litre Decking Stain – Clear has lost top spot and dropped down to 3rd with Rustic Oak taking 1st place.
5 Litre Shed & Fence – Russet is the main mover going from 6th to 3rd spot this year while Cedar has dropped from 4th to 6th on the bestselling list.
For the full list of the top ten bestselling colours in each range check out the Top Of The Pots August 2016.
Page 10 of 36