17th Oct 2013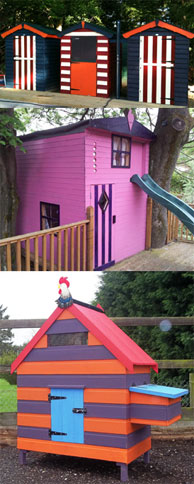 Win With Wood is now going to be an annual competition running from August to July with a top first prize to be announced and runners up prizes of discount vouchers for the online shop. We have had numerous fantastic entries over the years but unfortunately we simply keep on running out of time to fit everything in to our busy Protek lives and we want to ensure that we give plenty of time to administering the competition and sourcing a fantastic 1st prize.
You can send in your photos whenever you like and they will be stored until the competition closes on the 31st July and judging commences. Winners and runners up will be informed during August with official results and photos being announced in the October – December newsletter.
Entries will be judged on originality and use of colours and can be complex or impressively simple. The competition is a celebration of the use of our wood stains on timber products and can showcase garden projects or interior makeovers on furniture, accessories or original works of art.
Please send your competition entries to admin@protekproducts.co.uk ensuring that your photos are as good as possible with high res images of 300 dpi or over. Remember to include your name, address, contact phone number (in case your email address changes), details of products used and any special comments about your project.
We look forward to seeing your photos and hope you have lots of fun using our wood stains!
Share this product