3rd Jan 2018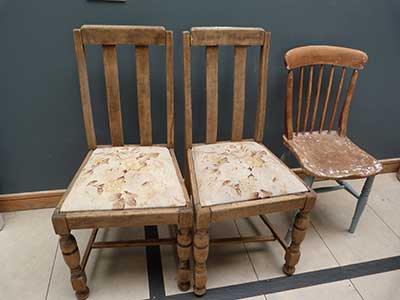 Much joy can be experienced finding old furniture and giving it a new lease of life. We had a few old tired chairs at Protek, we rescued 2 unwanted chairs from a friend's tip run and then (once the bug had bitten) trawled local charity shops to find a few more. We also found a small hardwood table that had been left outside and was so weather-beaten we were not sure we could salvage it.
They were washed, repaired where needed and painted in some of our bolder colours. They were painted in Royal Exterior Superior, it leaves a hard-wearing finish that is water resistant; perfect for stylish alfresco dining or funky fun to sit around a fire pit long into the evening.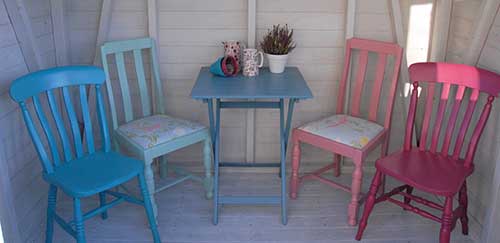 These chairs were painted using just one sample pot each, why not have some fun and get creative in these winter months?
Colours used; Antique Rose, Spring Green, Passionate Plum (Coming Soon!) and Teal for the chairs. Beaumont Blue was used to restore the old table to look just like new.
Share this product