23rd Oct 2015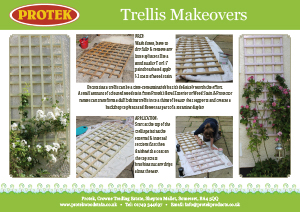 There's no easy way to decorate a trellis and at some points you'd wonder why you'd want to but the effort is definitely worth it as the results can transform your garden.
Treating a trellis with woodstain not only prolongs its lifespan but also creates a stunning backdrop to planting.
Two of my roses were in need of some support and as they grow up against the house wall a trellis was the obvious support solution. The first rose, a David Austin Ferdinand Pichard has lovely large pink striped blooms so I chose Protek Royal Exterior Rose Pink woodstain for its trellis.
The second rose, David Austin Rambling Rector has a glorious display of delicate light yellow blooms that would be complimented well by Protek Royal Exterior Lemon Yellow.
PRODUCTS USED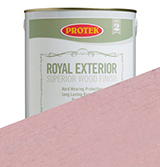 Royal Exterior - Rose Pink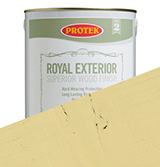 Royal Exterior - Lemon Yellow
Share this product