4th Dec 2019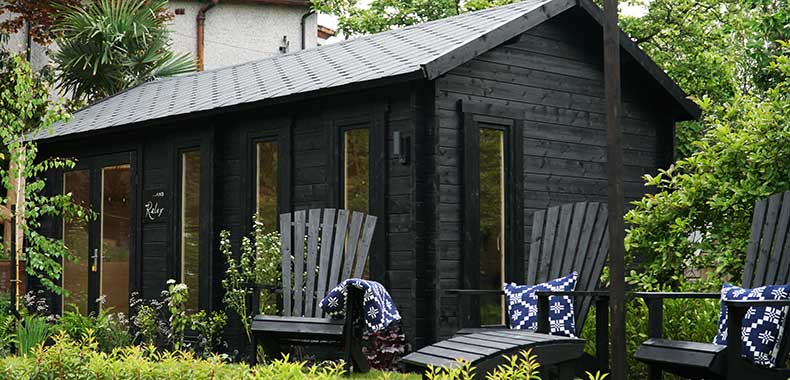 Back in October, ITV's Love your Garden team of Alan Titchmarsh, Frances Tophill, Katie Rushworth and David Domoney took on their most challenging garden to date. Father-of-three Chris Garlick lost his hands and feet to sepsis just 22 months before. Chris, who at the time just felt a bit under the weather with flu like symptoms, was in fact going Septic. This was spotted by his amazing wife Karen who had just by chance recently done her "return to nursing" practice and spotted 5 of the 6 red flags! Despite this an attack of Bacterial Meningitis followed and when it came to saving Chris's life, they had to decide to either, hopefully save Chris by removing his hands and feet, or very much face losing him completely. After the surgery he has fought to walk and move but his restricted mobility has meant that most of the garden was out of bounds to him.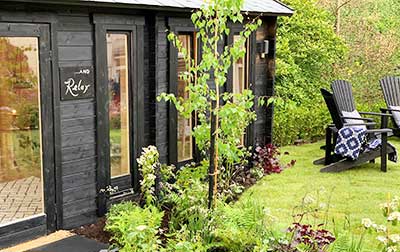 Our new Timber Eco Shield in Black was seen on the large garden building that was erected for Karen's therapy business. It was chosen to be in keeping with the rest of the garden. The Garden Room Linda from Summerhouse 24 was an ideal solution that not only looks great but is incredibly functional as well as having additional space for the family to enjoy. We were so delighted that Timber Eco Shield was chosen to be used as Summerhouse 24 are great customers of ours and already sell Protek with their buildings.
Timber Eco Shield in Black was chosen as the designer's wanted a flatter black treatment as seen on Norwegian buildings. It was also used on the Adirondack chairs that looked super stylish with the blue geometric print cushions.
It was a complete WOW of a garden.

We were delighted to play our part in supporting this transformation and even more excited to see our brand New product - Timber Eco Shield used across the garden.
Good luck to Chris and his family- you have inspired us all.
Share this product