10th May 2016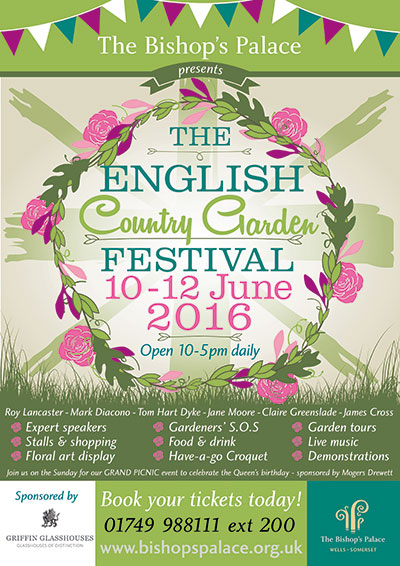 This summer we will be returning to exhibit at the second garden festival to be held at our local garden design and historical hotspot, The Bishop's Palace in Wells Somerset from 10th to 12th June.
This stunning medieval palace sits at the heart of the city and provides the perfect location for a festival that celebrates the English country garden. Last year Alan Titchmarsh opened the festival and the sun shone throughout. Although Alan won't be attending again this year we hope that the sun returns and helps to make this lovely event a great success.
Further details of speakers and the event can be found on this poster, on their web page bishopspalace.org.uk/garden-festival or their Facebook page.
Share this product