3rd Dec 2011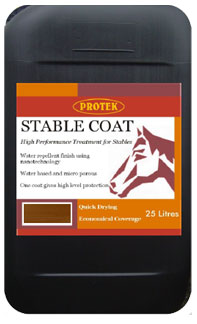 Protek has a long tradition of supplying wood treatment to stable manufacturers. We increasingly found we were being asked to supply the same product to stable owners so they could, when the time came, re-treat their stable in the same animal safe and environmentally sound product. Protek is a family run business, a family that are enthusiastic horse owners and understand what kind of product is required for the busy stable yard. The product must be safe, quick and easy to use but give a finish that is attractive, high performing and long lasting.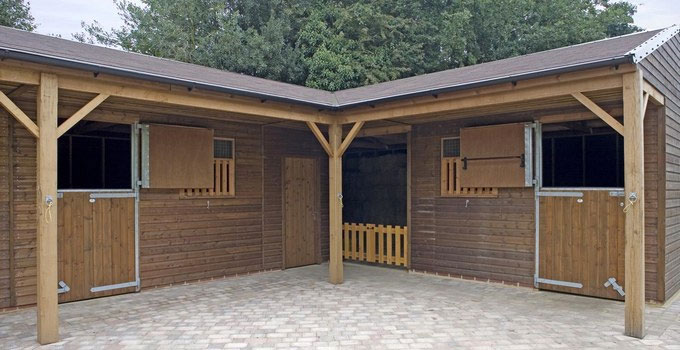 Protek Stable coat is available in three traditional colours, Golden Brown, Dark Brown and the dramatic Black. Protek Stable Coat is also offered in a Clear. It is recommended that if you have a pressure treated stable that you apply a quick thin coat to give your stables ultra-high water repellency. It will also help make your stables look cleaner and newer for longer.
Protek Stable Coat is a water-based micro-porous acrylic coating that incorporates a ultra-high performance water repellency additive that uses nanotechnology to deliver an extreme hydrophobic layer of protection. Protek Stable Coat offers excellent long-term protection for stables. The coating is also resistant to mould and fungal attack.
Protek Stable Coat is supplied as a ready to use solution in 5 and 25 litre containers>
Price £25 for 5 litres, £90 for 25 litres including VAT + delivery charge. Delivery is standard 3 working days to main UK locations. Please check our delivery terms for prices.
Share this product