24th May 2011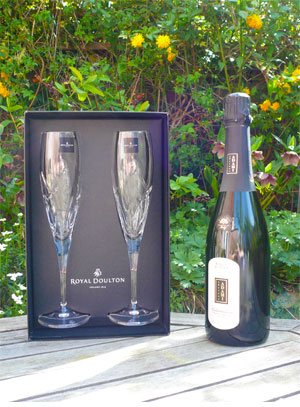 We have loved receiving pictures of your sheds, garden furniture and animal housing and would like to build up an archive on our website to not only celebrate the fruits of your labour but to show other customers what our products look like when painted up. Olivia's shed has been very helpful for others thinking of using Gun Metal Grey Wood Protector.

To thank you for taking the time to send in your pictures we are setting up a regular competition feature for our ENewsletter subscribers and others who wish to join in. Please email your before and after shots to admin@protekproducts.co.uk by Friday 15th July 2011. A winner will be selected at random and announced in our next ENewsletter due to go out in August.

The lucky winner will receive a pair of beautiful cut glass Royal Doulton flutes with patterning like blades of glass, and a bottle of Valdobbiadene Prosecco Superiore as recommended by our favourite local wine merchant. All to be enjoyed in your renovated garden!
Share this product