31st Aug 2011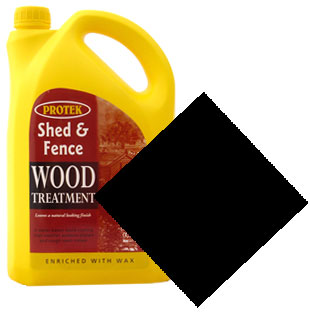 Black is one of the most popular shades in our other wood treatment ranges and at last, it is now available in Shed & Fence.

Shed & Fence stain is a cost effective alternative to creosote. Being water-based and with low VOCs it is also more environmentally friendly. Easily applied by sprayer or brush, it offers great coverage of up to 12m2per litre.

Protek Shed & Fence stain contains wax additives and once applied will provide a water resistant coating making this wood treatment ideal for sheds, fences and animal housing. This attractive and natural looking stain will look cool and dramatic on its own or partnered with an attractive shade from the extensive colour palates in our Wood Protector and Royal Superior Finish ranges.
Share this product