15th Apr 2016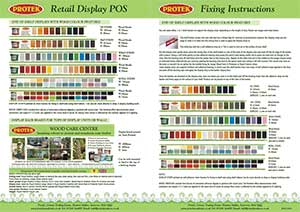 Protek's Sales Support Pack is overflowing with useful information, tips and advice for retail stockists and online resellers.
Handy documents like "Clear Coats Made Clear", "A Brief History of Stains" and "What Wood Stain" are great and simple aids for sales staff to unlock and explain the mysteries of the world of wood stains to their customers.
The 'FAQ' section and 'Coverage Calculator' are really useful guides that can save a lot of time and head-scratching so do check out the updated PDF version of the Sales Support Pack for essential advice.
Share this product