24th May 2011


A new Wood Stain colour chart has been published on the website including our new Black Decking Stain and Ochre Shed & Fence treatment.

Black Wood Protector remains one of our top sellers and the Black Decking Stain is proving to be just as popular for creating a dramatic effect in the garden.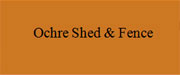 Ochre Shed & Fence treatment was a bespoke colour created for one of our trade customers and we thought it was so nice it deserved a place in our range. A beautiful golden wood shade that is similar to Antique Pine in our Decking Stain range.
We're also proud to launch the Royal range, a high quality decorative wood finish for Interior and Exterior usage. Inspired by the lush countryside and rich heritage houses nestled within, the colours in the extensive Royal range are classic, contemporary and fit perfectly with modern design.

Royal has been specifically designed to give long-lasting protection with a soft lustre that allows the wood grain to show through.

Royal Superior Wood Finish is an advanced product that is ideal for highly specified architectural jobs and has been designed for high-end wooden products. It is ideal for use on windows, doors, conservatories, summer houses, gates, cladding, garden furniture, skirting boards, kitchen units, cupboards, furniture & joinery.

The Royal range has been formulated as an environmentally friendly product that is low in odour and with low VOC (Volatile Organic Compounds). The unique formulation is a water-based, microporous acrylic and alkyd hybrid that incorporates a polyurethane dispersion based on linseed oil – a natural renewable resource.
The Royal Interior & Exterior Superior Wood Finish range is available in four colour and finish sections.
Natural Stains
has a variety of seventeen wood finishes from clear and tinted to walnut and oak that leave a translucent finish. In the
Whites & Off-Whites
range there are five colours that when painted will leave a translucent finish building up to a more opaque finish with further coats applied. The
Soft Colours
range is comprised of eighteen colours from soft greys and browns, through blues and greens to gold and pink. These offer a more solid opaque finish with a soft lustre and can be applied with one coat followed by a couple of coats of Royal Clear to leave a translucent finish with the same amount of protection. The final colour range is Vibrant Colours containing fifteen colours that are darker, or brighter and bolder than in the other ranges. Within
Vibrant Colours
you will find Teal along with dark blues, greens, black and a vivacious Fuchsia Pink. Being darker colours these will leave an opaque finish but you could again apply one coat with Royal Clear on top for more of a translucent stain finish.
Get in to the royal spirit and treat yourself to some deliciously luxurious wood stain!
Share this product