31st Jul 2013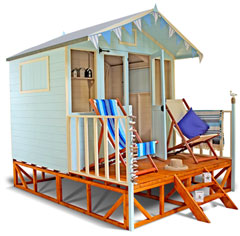 We are very happy to say that two new stockists now have Protek Products on their shelves with another two major online companies acting as resellers.
Ellis Timber is a family business that manufactures specialist softwood fencing from their FSC registered sawmill in Hevingham, Norfolk. They are stocking Protek's Shed & Fence Wood Protector and Decking Stain.
Newton and Frost Fencing are one of the largest fencing contractors in the UK. Based in Horam, East Sussex they have added Protek Products to their extensive range of decking, gates, fencing and additional fixtures and products that they stock.
Garden Street join as a reseller of Protek on their extensive gardening online store that offers everything from garden buildings to tools, furniture and landscaping products. They are busily adding our products to their shop and we look forward to seeing our products whizzing out with their gorgeous buildings.
Kybotech is one of the largest resellers of garden, home and leisure products in the UK. We have been manufacturing a bespoke wood stain for them as part of their BillyOh range sold through their Garden Buildings Direct site and they have also been selling thousands of our Shed & Fence and Wood Protector buckets with their varied and stunning range of garden buildings.
This picture features their beautiful new Beach Hut treated in Royal Exterior Eggshell Blue with trims and window frames in Royal Exterior Cornish Cream, and will be available to buy soon.
Share this product