23rd Dec 2013
With a new year about to start we are delighted to say that our makeover is complete and we have attractive new pack designs for our entire retail range.
Joining the new look Wood Stain & Protector and Shed & Fence packs are new labels for Wood Preserver, Stable Coat and Decking Stain. They all now sport a modernised and simple design that makes them stand out on store shelves and be easily recognisable as part of the Protek woodstain range. The Royal Interior and Royal Exterior packs have also had a quick re-fresh with a move from neutral to our coloured Protek logo and the 'Step 2' flag added.
Our Application Guide will be re-written in the New Year to make it easier to select and use the appropriate product for all timber care jobs.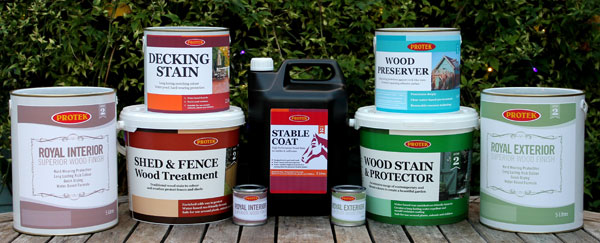 Share this product