28th Dec 2010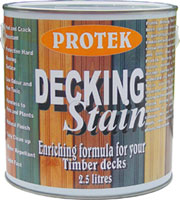 As part of Protek's continued drive to manufacture more environmentally friendly products, Decking Stain and Shed & Fence have been re-formulated.

Protek's Decking Stain is now comprised of a water based acrylic and Alkyd hybrid that incorporates a polyurethane dispersion based on linseed oil, a natural renewable resource.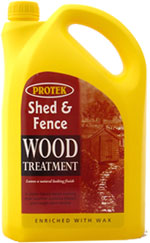 It still produces fantastic results and in addition to being used on decking, can also be used to protect hardwood and softwood garden furniture and summerhouses.
Shed & Fence has also been re-designed to be even safer. It is a water-based wood stain with very low VOCs (volatile organic compounds) making it the ideal choice not only for fencing and sheds but all types of animal housing from chicken coups to stables.

Protek's Shed & Fence is the cost effective wood stain that can be applied to planed (finished) as well as rough sawn timber and contains wax additives for the extra protection of a water resistant coating.

Share this product