26th Jan 2017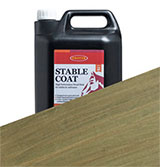 We are adding 2 new colours to our fantastic Stable Coat range.
We now can offer Pale Green, a translucent light colour that is on the yellow side of green. Perfect for refreshing, or enhancing pressure treated timber while leaving a long lasting waterproof coating.
To go alongside we have also added Golden Oak, again a beautiful light translucent colour that will leave a refined traditional look.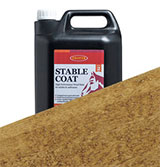 Protek Stable Coat is so popular and is used on all types of timber buildings and fencing. It is easy to use and is perfect for putting through a sprayer, especially when a large area needs treating. Its traditional finish belies it cutting edge chemistry, it uses Nano technology to leave a long lasting hydrophobic coating.
Share this product