2nd Sep 2016
Heavy morning rain clears for another spectacular show day. Protek once again sponsored the local Mid Somerset Show and were individually involved in as competitors, stewards, Vice Presidents and spectators. It is a traditional one day agricultural show whose Main Ring entertains Hunters, Show Jumpers, Heavy Horses, Scurry racers and the prestigious Livestock Parade where the champion pigs, cattle and sheep compete for the Best in Show.
It is now a firm tradition that we leave work early to go and help set up for the pre-show party on Friday afternoon. Protek is part of a close rural community and the Mid Somerset show is a day to celebrate and appreciate local life whilst sampling some of its outstanding produce
As well as vintage vehicles and the hugely popular dog show the vast marques hold the South West Cheese Awards and the Somerset Cider Championship. Definitely something for everyone.
If you ever find yourself in Somerset on the 3rd Sunday in any August then come and join the Protekees at this special 160 year old show.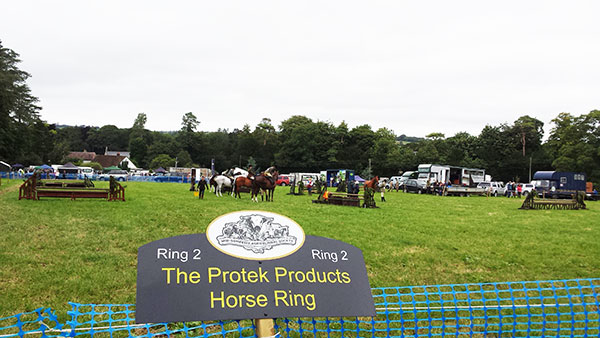 Share this product