28th Jul 2016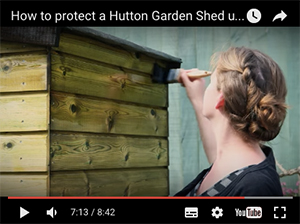 This year we have teamed up with Hutton Garden Products, local manufacturers of high quality timber garden products.
We have been busy producing a series of 'How To' and makeover videos that will be building into a garden makeover series. The first of these videos is now available on our YouTube channel showing a beautiful transformation of the shed using Restol Wood Oil as a water-proof coloured coating.
Hutton have also very generously donated a superb garden bench for the star prize in this year's Win with Wood competition, and a gorgeous hanging bird table for a lucky runner-up.
Share this product