30th Sep 2016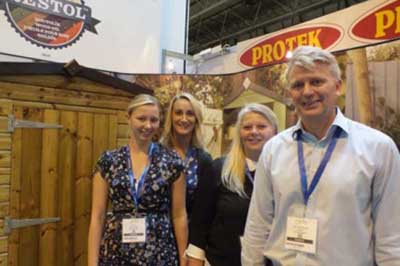 Protek again exhibited their comprehensive retail woodcare range they manufacture at GLEE, the garden and leisure industry exhibition this September. This year a new merchandising stand solution displays Protek's wood stain garden care range; from the Royal Exterior range annually featured in ITV's "Love Your Garden" with Alan Titchmarsh, to their unique Stable Coat and water-based Wood Preserver products. Merchandiser POS material adorns the display showing how the ranges can be confidently and easily sold in-store. Protek's can now offer further consumer support with a new series of 'makeover advice' videos which brings the beauty of their products to life. You can view the latest video at YouTube https://www.youtube.com/watch?v=I3AVsKvfj4g.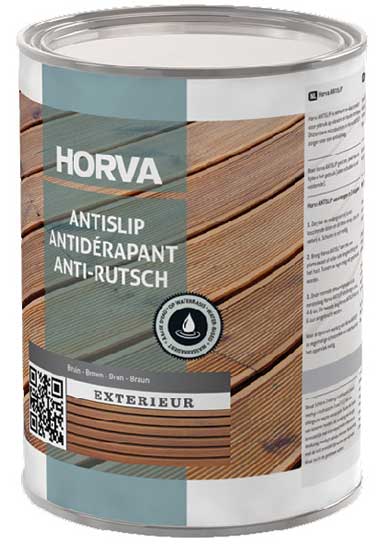 A new product for the upcoming season Protek exhibited HORVA ANTI-SLIP for decking; a ready-to-use product for decking and timber terraces. Invisible microbeads give Horva ANTISLIP an anti-slip layer, making a deck or timber terrace a lot safer.
Director Ben Thornborough explained; "we've been supplying water based wood finishes for 30 years and now we have extended our range by adding Restol oil based finishes the newest of which is the Horva Anti Slip for decking."
"Our Wood Preserver is proving a good seller as it conforms to all of the latest regulations, as is our Stable Coat which has been developed in conjunction with the racehorse trainer Paul Nichols."
Protek Stable Coat is used to water-proof and protect pressure treated buildings and is increasing in popularity. It is suitable to use on all types of animal housing and garden sheds, its value for money and great coverage has seen its popularity rise as a fence paint. Stable Coat is available in 5 litres and the popular 25 litres, making it the ideal product for the equestrian and agricultural sectors.
Share this product