23rd Oct 2015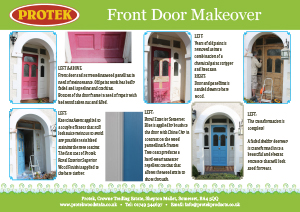 After moving in to our new house a few years ago the front door was looking very faded and sad with paint peeling off from the side panelling and danger of rot setting in to exposed wood.
Protek Royal Exterior Somerset Blue was applied to the door with China Clay used as a contrast on the surrounding wood panelling. No base coats are required for Royal and only two coats required to produce a hard-wearing protective coloured coating that will stand up to the rigours of the elements and family use.
The new wood stain was applied by brush and being water-based has no nasty odour and is easy to clean up with water and a spot of detergent. Royal is a pleasure to use, easy to apply and the results are stunning!
PRODUCTS USED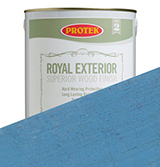 Royal Exterior - Somerset Blue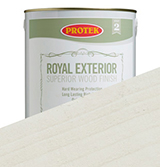 Royal Exterior - China Clay
Share this product