14th Jun 2017
Protek donated their fabulous Stable Coat wood treatment in Black to a deserving family from the Isle of Sheppey in Kent, featured on the BBC One series 'DIY SOS: The Big Build'. Protek Stable Coat was used as part of a life changing transformation to their home.
The Ratcliffe's are an amazing and unique family lead by partners Garry and Kyle who have four adopted children, each with very complex and life limiting medical conditions. The couple who originally fostered the children went on to adopt them and open up their home to help the children flourish in a safe environment. Garry works as a head teacher and Kyle a former social worker is now a full time carer for all four children.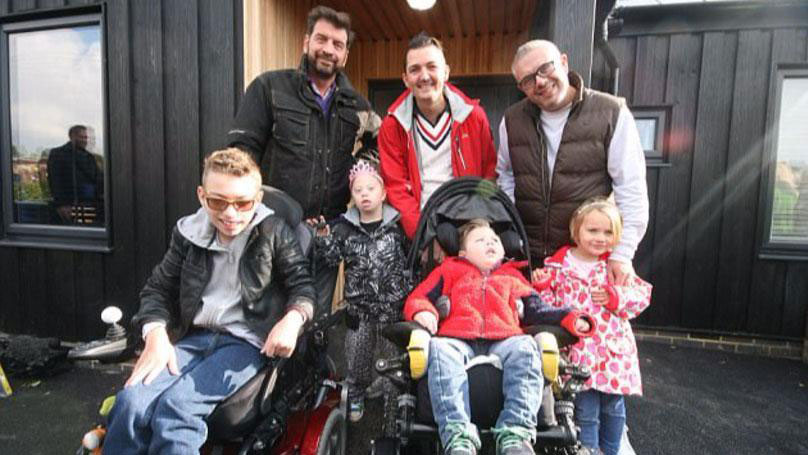 They lived in a cramped 3 bedroom bungalow with 1 bathroom. The house was completely unsuitable and they desperately needed serious work done but with four children with complex needs, the family not only could not afford the work but the time it would take to do it on their own and the impact it would have on their family.
The DIY SOS team completely demolished the house and then built a purpose built home from scratch in just 9 days that was spacious and suitable for their specific needs.
Protek Stable Coat in Black that was used to treat the timber cladding for the house.

Share this product