29th Jul 2015
At the end of June we exhibited at the first ever Garden Festival held at the Bishop's Palace in Wells, Somerset. Being a local manufacturer we wanted to support this event and felt it was the perfect place to spread the word about Protek to the local populace and visitors flocking to see the A list speakers from the gardening world.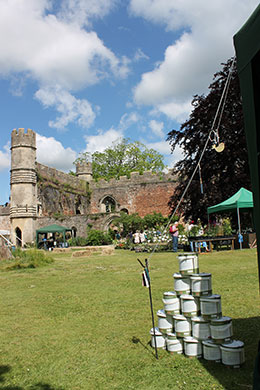 We were blessed by the weather and I was lucky enough to trade my office for a gazebo on the South Lawn with views looking out to the Bishop's Palace and stunning gardens. On Saturday 20th June Alan Titchmarsh opened the festival and came to the South Lawn to plant a commemorative tree, replacing an ancient and spectacular specimen that was lost in a storm.

I had just met Alan Titchmarsh the previous Wednesday when I went to help out on the filming of a 'Love Your Garden' episode and was delighted to see his lovely smile again, grabbing the opportunity for a hug and a photo with him!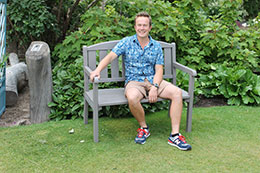 The festival was a huge success and our stall attracted a lot of interest with painted up items such as a bench and planter inspiring many people to buy wood stains for their garden projects.

After a busy and happy festival I also managed to get some time to chat to Head Gardener James Cross who has carried out a wonderful job on creating some stunning gardens that attract world-wide acclaim.

Next year the Bishop's Palace team look to build on the success of this event and we're looking forward to being back there again!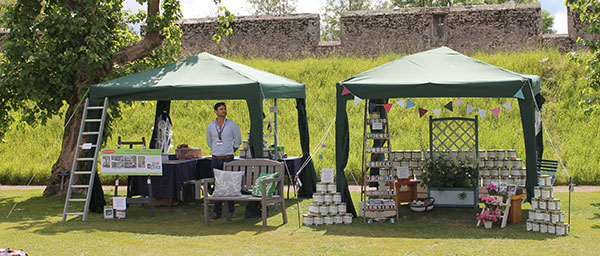 Share this product